About the Executive Vice President for Finance and Information Technology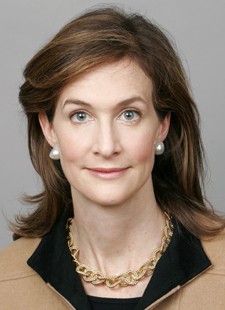 Anne Sullivan is Columbia University's Executive Vice President for Finance and Information Technology.  In this role she leads a team of 700 across Treasury, Controller (including Student Financial Services), Registrar, Procurement, the Investment Management Company, University Budget and Financial Planning, Internal Audit, Finance Service Management, and Information Technology.
Ms. Sullivan joined Columbia in 2007 from the Wharton School of the University of Pennsylvania, where she served as Senior Associate Dean for Finance and Administration. In that capacity, she oversaw Wharton's operating and capital budget, human resources, computing, and facilities.
Before joining the administration at Wharton, Ms. Sullivan served Columbia as Assistant Vice President for Administrative Planning and Financial Management, and in this capacity led a number of initiatives to improve financial reporting and controls for the University.
Prior to her first appointment at Columbia, Ms. Sullivan was Vice President for Strategic Development for Fathom Knowledge Network and was formerly a consultant in the financial services and health care practice unit of Booz Allen Hamilton, and a financial analyst in the investment banking division of Kidder, Peabody & Co. She has a bachelor's degree from the University of Virginia, a master's degree in public policy from the John F. Kennedy School of Government, and an M.B.A. from Harvard Business School.